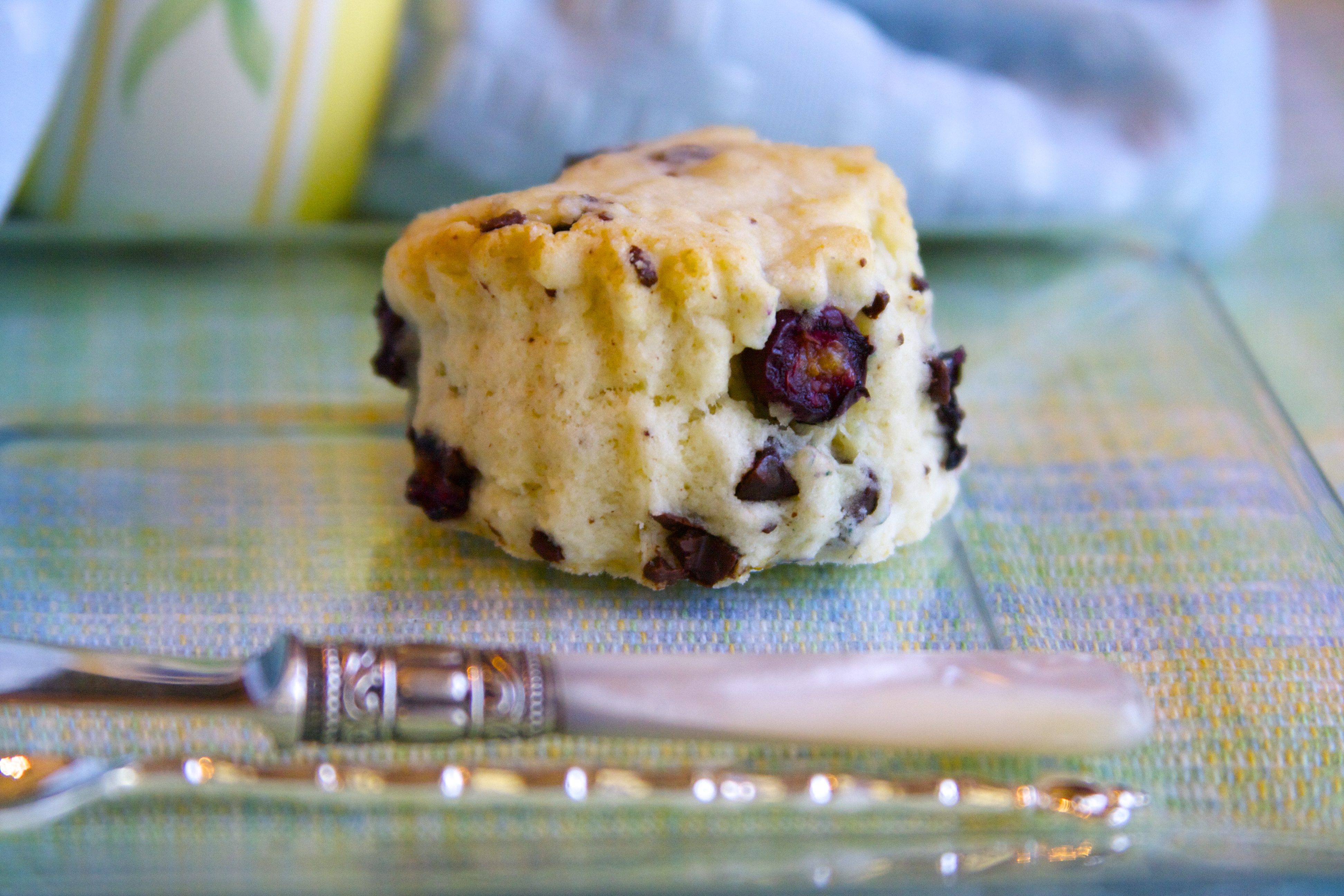 Father's Day is tomorrow!!
Okay, technically Father's Day was last Sunday the 15th, but tomorrow my mom, my brother, and myself are taking my dad to a Dodgers-Padres baseball game down in San Diego. So we are celebrating Father's Day tomorrow. Yeah we did the full family barbecue (that wasn't as good as my dad's famous barbecue) on the actual day, but tomorrow is really when the four of us are going to spend time together as a family and cherish every moment of the day with our beloved patriarch. Unless the Dodgers lose. Which they won't!
Live. Breathe. Blue.
My dad's favorite scones are chocolate chip, so of course I had to make him some! I mean what kind of daughter doesn't make her parent's favorite scone on her his celebratory day? Exactly. But since we are going to a Dodger game, I decided to throw some blueberries in with the dark chocolate (Dad's favorite) to bring in some team spirit!
By the way, happy dance over Clayton Kershaw's no-hitter this week! Make some of these scones to celebrate because baseball and scones obviously go together!
Dark chocolate and blueberries go perfectly together, sophisticated yet classic. And I love how blueberries taste all bright once they are baked. Because you chop the dark chocolate and use small blueberries, there are bursts of berries and chocolate in every bite!
Top these Father's Day/Dodger scones with clotted cream, whipped cream, strawberry jam (omg so good with clotted cream AND strawberry jam on top), but trend away from tart and tangy options. Yes lemon curd will work because lemon and blueberry is good…lemon and chocolate is good…but trust me creamy is better here. We're going for the best of the best because Dad deserves it.
Happy Father's Day!
dark chocolate blueberry scones
ingredients
200 grams all-purpose flour (about 1½ cups + 2 tbsp)
2 tsp baking powder
¼ tsp salt
50 grams ultrafine baking sugar (about ¼ cup)
½ cup chopped dark chocolate
½ cup small fresh blueberries
150-225 mL heavy whipping cream
Preheat oven to 220°C (450°F). Place rack as high as possible in oven. Line a baking tray with parchment paper and set aside.
Sift flour, baking powder, and salt together in a medium sized mixing bowl. Add the sugar, blueberries, and dark chocolate, mixing until well distributed. Be gentle to not break the blueberries.
Add 150 mL cream then work in by hand by rubbing in the cream trying to incorporate as much air as possible until fully mixed. DO NOT OVERMIX. If the mix is too dry, now add the extra cream until the dough is wet enough to hold together
Place dough on a heavily floured surface and knead a couple of times until relatively smooth. Pat down to desired height (we did about ½ inch). Cut out 5 cm circles with a crimped scone cutter and place on the baking tray. HINT: dip the cutter in flour before cutting out each scone. Knead the extras back together and repeat until most of the dough is used up.
Bake for 8-12 minutes (we did 10) until they have risen and are slightly browned around the edges and on top.