When I first made these scones and posted the recipe on my previous blog, I was briefly considering opening up a bakery after my college graduation. This was to be my vanilla scone recipe, but they needed a cute name. After all, the bakery was going to called The Cream Tea Bakery or something cutesy and British, therefore scones needed cutesy names as well. I had already made Almond Bliss scones and Butter-Me-Up scones, Peanut Butter Coma Cupcakes (which I promise to eventually make/photograph/post), and Wistful Pom cupcakes (also an eventual post) must-dos on my future menu and they had appropriate names.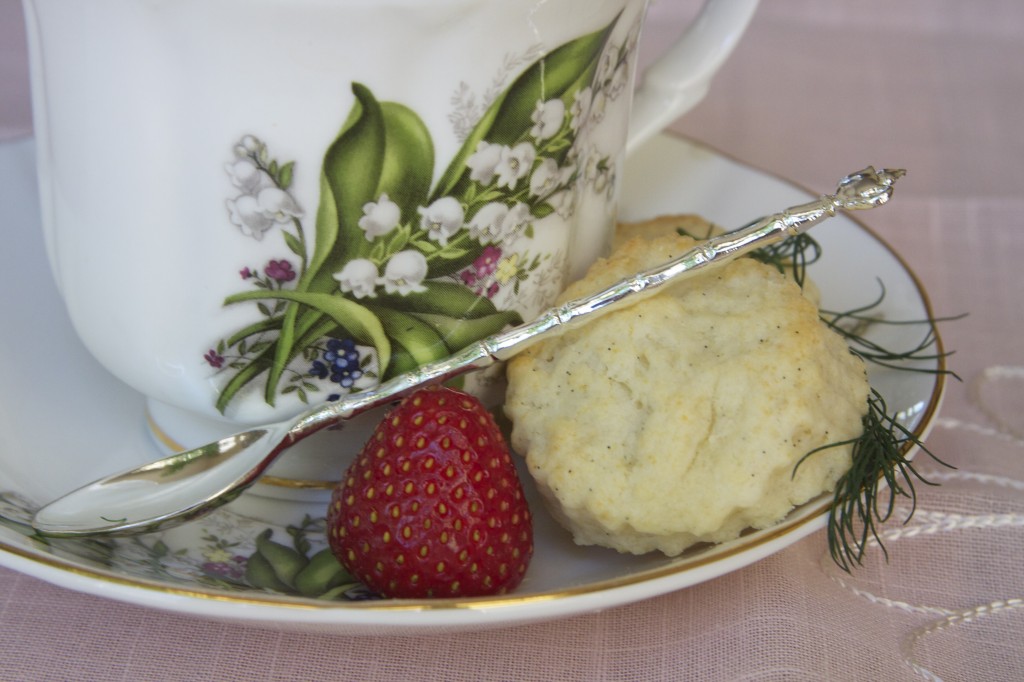 So I reached out to my Facebook friends and former dance partner/fellow baker for name ideas. I loved the idea of calling them Antique Scones because of the old-fashioned style of my photos, but after being told that no one would want to eat scones whose name suggested they might be stale, we decided on Vanilla Dream scones to complement Almond Bliss.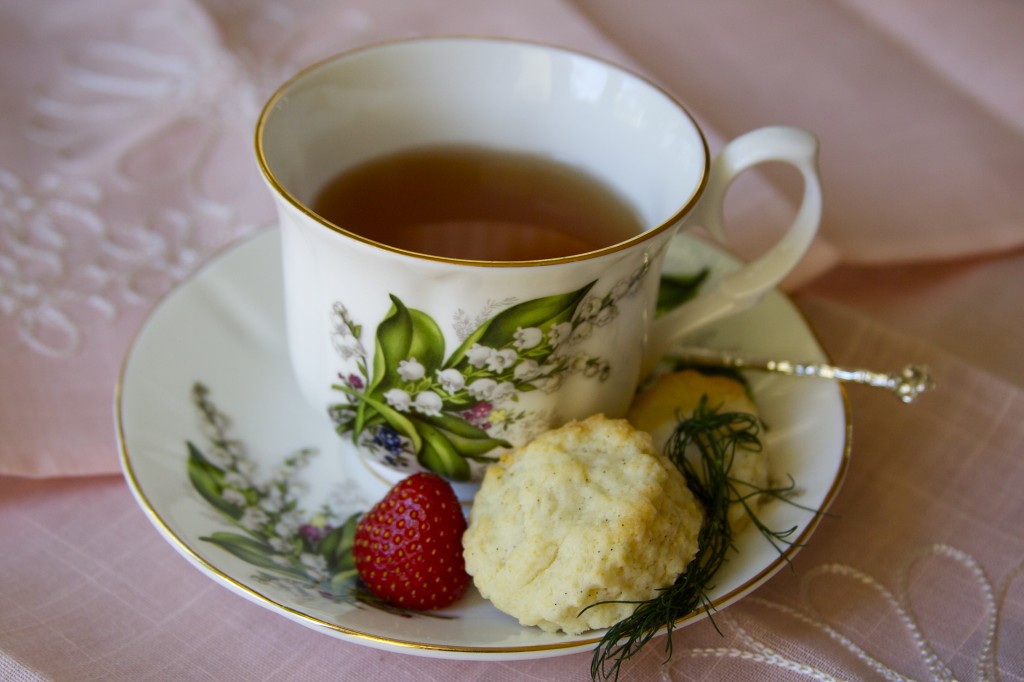 Alas the bakery idea was short lived, but these scones and their Vanilla Dreams will live on in home bakers' ovens everywhere. They are wonderfully creamy and melt in your mouth like sugar on your tongue, yet they are not overly sweet. The vanilla bean makes these perfect for a special occasion, or maybe just a day that needs a little extra dreaming.
Vanilla Dream Scones
Ingredients
200 g all-purpose flour
2 teaspoons baking powder
1/4 teaspoon salt
50 g ultrafine sugar or vanilla sugar if you happen to have some on hand
1/2 teaspoon vanilla paste or 1 scraped vanilla bean
200 g mascarpone cheese
1/4 cup water
Preheat oven to 220°C (450°F). Sift the flour, baking powder, and salt into a mixing bowl. Add the sugar, vanilla and mascarpone. Rub the mascarpone into the dry ingredients until evenly clumped. Add the water a little bit at a time and then knead into the dough.
Place dough on a very floured surface and knead a few more times. Pat out to 1 cm thick. Cut 5 cm rounds from the dough with biscuit cutter and place on a baking sheet lined with parchment paper. Reform and continue until there is no more dough. Dough may disappear from being eaten by baker and/or baker's mother. Bake for 6-8 minutes (8) until lightly browned and cooked through.
Serve with whipped cream and strawberries or clotted cream and strawberry jam.
These scones are very delicate, so you may want to make them thicker and bigger so they can better hold up their toppings. I just always make my scones the same height and width for consistency in baking times as well as comparisons between recipes. Feel free to change either and adjust the baking time as needed.