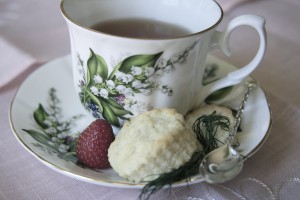 Afternoon tea…the perfect girl's day out, mother-daughter date, fourth date (real men are secure enough to have tea!), pretty much the all-around best answer for any escapism. This wonderful institution so associated with the United Kingdom is gaining in popularity here in the United States. And I for one couldn't be happier. I love tea! I love the tea itself, the little finger sandwiches, the scones, the excuse to dress up, the break from everyday life, the scones, the "Britishness" of it all, the history, the scones, the people who run tea rooms.
And that is why Once Upon an Afternoon Tea is here. With so many tea rooms to try in Southern California alone, finding the quality amongst the quantity can be a challenge. I'm doing the sorting for you! (I know, it is such a burden testing out all these tea rooms 😉 ) Which tea room has the best tea selection? The best finger sandwiches? The best decor? Quality service? Authentic British scones? Real clotted cream? We're finding out together and sharing in the wonderful tradition of afternoon tea.
But tea room reviews are not the only thing you'll find at Once Upon an Afternoon Tea. You'll also discover reviews of bakeries, recipes for tea time treats both savory and sweet, fun facts about tea and the afternoon tea tradition, and so much more. And we don't just stop with the Greater Los Angeles area either; tea rooms and bakeries can be found nearly everywhere in the country and we've done some deliciously personal research in the UK, the heart of afternoon tea.
So curl up with your favorite cuppa and discover the joys of afternoon tea with us at Once Upon an Afternoon Tea!